Sunday, April 8, 2012
Staccato Cycling and Princes of the Realm - PGT day 16
With Amelie, our French visitor, safely arrived, and Paula due to go out briefly at 8.45am, an early start for an hour of riding was a necessity today (the afternoon will be written off for anything other than watching Paris Roubaix of course). The chosen route was broadly the one that I rode last Sunday, although mercifully without broken motorcycles scattered all over the road at Six Ashes. Unfortunately the gnawing irritation of a creaking spoke eventually broke me and I stopped to try and find, then cure, the problem. Although it transpire that the cure was as simple as tightening the quick release lever, I had stopped several times before happening upon the solution. This broke the rhythm of the ride somewhat giving the first half an hour or so a stop/ start staccato feel.
This route also takes me past Halfpenny Green Airport (I think it's registered name has recently been changed to Wolverhampton Business Airport), which was built in the very early 1940s as part of the war effort. More recently it's been used to station a police helicopter and Air Ambulance amongst the regular hobby and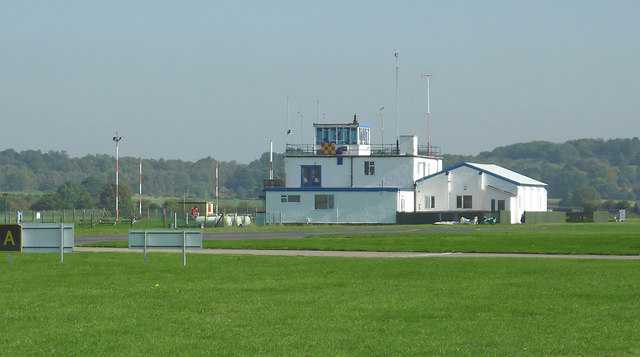 learner flyers playing in their Pipers and Cessnas, It's also used for 1940s weekends, which are quite fun, and up until the early seventies an annual air show was held there. The latter event didn't survive long after Prince William of Gloucester (ninth in line to the throne at the time) was killed there in 1972, his Piper Cherokee clipping a tree on take off and plunging to the ground then exploding upon impact. I remember watching the reports on BBC news main bulletins (there were no other kind back then) and being amazed and excited to see somewhere so close to home and so familiar on television. http://news.bbc.co.uk/onthisday/hi/dates/stories/august/28/newsid_2536000/2536275.stm 
There were no such fireworks during my ride today, my legs and mind felt weary. Possibly that's down to the early start, and eating breakfast less than an hour before riding probably didn't help either, but I reckon that I'm at the stage when a rest day would probably be benficial. However, with just five more days left on PGT 2012 I'm not going to take one for anything other than the most unavoidable logistical circumstance. From here I can manage the minimum hour five times I'm sure, although the rain that is forecast is not going to be a great help.